The Protector. Oil on Masonite. 23 x 25"
Growth. Oil on Canvas. 24 x 36"
Maternity. Oil on Canvas. 22 x 28"
Reverence. Oil on Masonite. 23 x 25"
Royalty. Oil and Gold Leaf on Canvas. 22 x 28"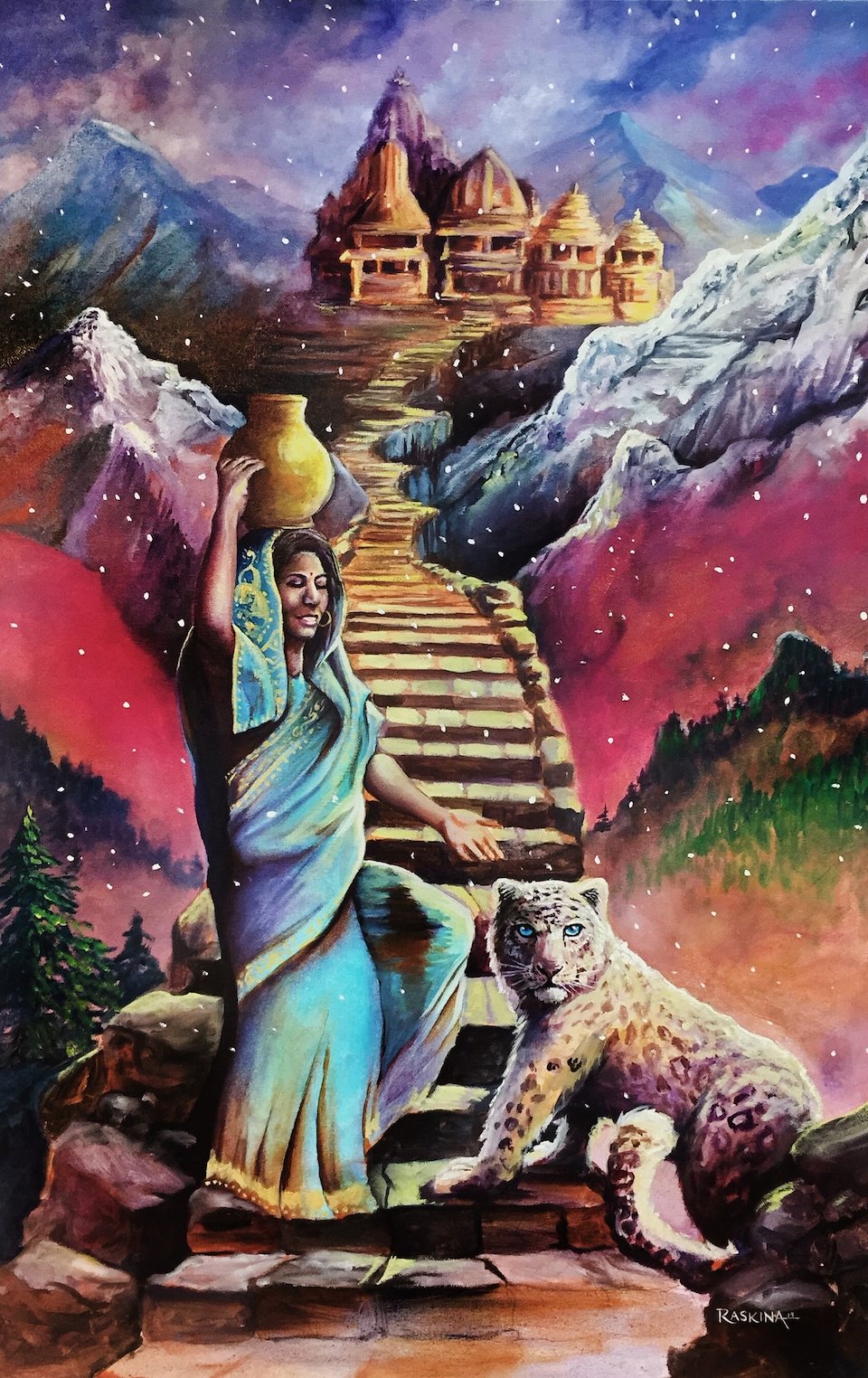 Perseverance. Oil on Canvas. 24 x 36"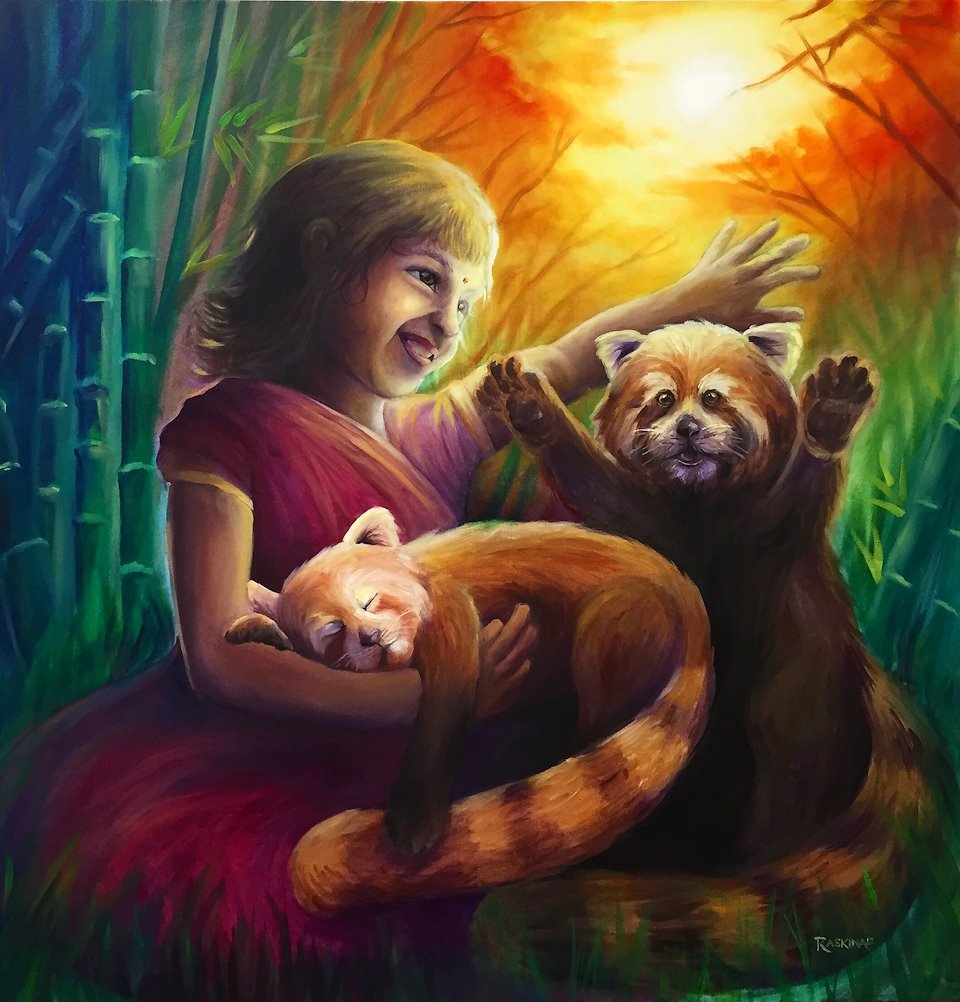 Innocence. Oil on Canvas. 36 x 36"
Empowering Change
My current project involves collaboration with Dr. Shruti Kapoor and her Indian non-profit organization Sayfty. Sayfty educates and empowers women and girls against gender-based violence. They work with communities to facilitate workshops and open conversations with the aim to bring a fundamental shift in how violence against women is perceived.
My current oil painting series uses the subject of Indian women and endangered Indian animals as a form of empowerment towards women's rights. 20% of the painting's proceeds will go towards Sayfty as well to continue the conversation within our communities. This theme is extremely close to heart and important to me after living in India for 6 months and completing numerous hours of independent humanitarian work.
There will be 8 finished oil paintings in total for exhibition. Currently 5 have been completed (working on 6th).